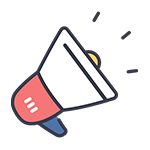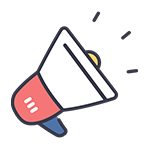 Announcements:
We Tamilnadu Building Lifting Service in Chennai
No.1 Building Lifting Service Company in Chennai,South India
Projects

Employees

Happy Clients

Awards
Our

Team

Meet the people who built the company's success
Welcome Message from
the Founder of Tamilnadu Building Lifting
Building Lifting Service in Chennai – Tamilnadu Building Lifting service is a high-flying building lifting Service Provider offering the best and trustworthy services. We make it more convenient for you to relocated from one place to another by offering you services such as Building Lifting Services, House Relocation Services, House Raising Services, House Elevation Services, 2 Floor House Lifting Service, 3 Floor House Lifting Service, Hotel Lifting Service and Temple Lifting Service.
Best Building Lifting Service in Chennai
Tamilnadu Building Lifting Service is the best quality Building Lifting Services in Chennai. We are offering a range of Building Lifting Services which can be customized to suit the specific building. We pay a lot of attention to detail to ensure clients are rendered with the best Building Lifting Services, Chennai.
We are staffed by dexterous team members; they take full responsibility for any damage or cracks developed while lifting, relocating the customers buildings level or shifting its base. We have carved a niche in the market as a prominent name for the exceptional services that are safe, flawless, value for money, time saving, damage free and easy to access.
Mr. Manikandan
Founder, TNBLS
Mr. Nadarajan
Founder, TNBLS
Our Building Lifting Services Includes
We Provide Building Lifting & House Lifting Services for both Residential & Commercial
Safer And More Comfortable Building Lifting Service in Chennai
A growing population and a developing economy, which has led to an increasing demand for housing. To meet this demand, housing lifting services have become an important part of the construction industry in Chennai. These services help to elevate existing homes to higher levels, making them safer, more comfortable, and better suited to the changing needs of residents.
One of the main reasons for the popularity of housing lifting services in Chennai is the growing concern about the impact of rising sea levels and the increased frequency of natural disasters such as floods and typhoons. By elevating homes to higher levels, residents can protect their homes from the damage caused by these events and ensure their safety and security.
Tamilnadu Building Lifting provides:
The hardware and engineering required to incorporate the systems into the structure
One of the largest assortments of strand jacks in the world
Qualified personnel to manage, supervise and operate equipment
Heavy lifting structural engineer experts and expertise
Assistance from all our technical centres
Tamilnadu Building lifting service an alternative to the standard in-situ, crane lifting or sliding methods; it helps to overcome challenges related to:
Weight: When the elements are too heavy for standard methods
Access: When geometrical constraints are too challenging for a standard approach
Time: When the construction needs to be completed within a short time period.
Tamilnadu Building lifting service technology relies on highly-controlled operations which reduce exposure of personnel to construction risks. This method also allows for better product quality as well as better and safer working conditions.
FAQS About Build Lifting
How is a building lifted?
Manual so03r hydraulic, are used to evenly lift the house to a desired level. An average Indian house may need 200-250 jacks to lift and suspend the house in air. "Here, the home is suspended in air while a new foundation is constructed beneath it.
What is the meaning of house lifting?
House raising, house lifting, house jacking, barn jacking, building jacking is the process of separating a building from its foundation and temporarily raising it with hydraulic screw jacks.
Why is house lifting important?
Houses that were flooded for days during the consequent monsoon seasons could get weaker. The bricks on the lower layers would absorb water and would retain this moisture for years, making the structure weak and dangerous too. Lifting could make such homes sturdier and more durable.
What are the 3 lift categories?
There are core lifts, there are supplemental lifts, and there are ancillary lifts. A strength program needs to incorporate all three types of lifts to achieve balance and athleticism.
Why is lifting safety important?
Lifting, handling, or carrying objects at work can result in musculoskeletal injuries (MSIs), including sprains and strains and other injuries.
Our Gallery
Tamilnadu Building Lifting Service work photos